Tips for Choosing an Antique Fireplace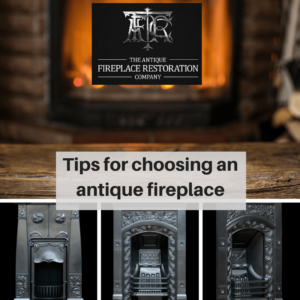 An antique fireplace is a unique centrepiece to any room. Antique fireplaces are an investment that you will enjoy for many years to come, so it's important that you choose the perfect fireplace for you.
What size?
A fireplace has to fit into your chimney breast, and its size should be appropriate to the size of the room. It should be a focal point, without dominating the room. Measuring your chimney breast is an absolute must, and it's a good idea to take photos of your room from different angles to help you imagine the fireplace as it will look once it is fitted.
What style of surround?
Antique fireplaces come in many styles. If your home is older then you may want to match the period of your surround to your home, to reflect what would have been fitted originally. Alternatively you may have decided on a 'look' for your room and want a fireplace that fits the aesthetic, whether it's the rococo, curving lines of a Louis XV fireplace or the understated elegance of a late Georgian surround. Do you prefer marble, or wood? Do you have a cottage with an arts and crafts feel, or a grand townhouse? There are many styles of surround so even if you are keeping things period accurate you will have a lot of choice in the final look.
What type of fireplace?
Once you have chosen your surround, you need to think about what you will put inside it. If you are going for period accuracy then you can pick a fire grate or basket that will look like it was built into your home. Will your fireplace be used for heating the room, or will it be mostly decorative? A stove is a good choice for heating, but looks more rustic than some of the beautiful tiled inserts of the Victorian era. A hob grate may be historically correct, but a full cast-iron insert will heat more efficiently. You may want a modern electric or gas fire in the fireplace, for ease of use. If this is the case, then you can have an insert made to measure so that it fits seamlessly.
The perfect fireplace
The choice of antique fireplaces can be bewildering, but with a little help from the experts you can find the perfect fireplace to complete your home.